Dubai Summer Surprises (DSS) is here again on its 13th edition! This year's DSS provides shoppers with fantastic bargains, surprises and winning opportunities.
Home to the world's tallest building, state of the art facilities, good infrastructures, mixed culture, and with the best malls in the world, truly one's shopping experience is indeed worthwhile to treasure.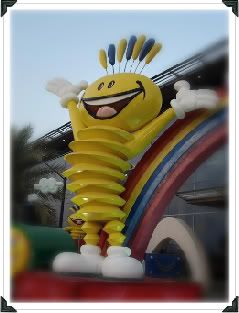 If you're a shopaholic and like prizes and winning, this event is for you. One good thing to note about this festivity is that you can splurge at any signature brands at a throwaway price or up to 70% off. Name it and they have it here. I wish to buy a watch from NineWest, Lee Cooper Shoes from Shoemart, and body accessories from Lifestyle, etc, etc, etc.. and oh those jewelries too are on sale!
This year's DSS I've heard is the biggest in terms of promotion as they will be giving away BMW's. Wow! Hope to grab one.
More fun and rewards await customers across UAE and DSS will continue until August 7 this year.
Beat the heat. Have Fun Shopping!
Guide to UAE Shopping Malls
Dubai (City Guide)
Dubai Complete Residents' Guide