Here's another way to meet new friends in the blogosphere and get to know each better! Join 11th edition of "Meet Me on Monday!" hosted by Java of
Never Growing Old Blogspot.
. Here are my answers to the questions posted in her blog. If you like to share your answer, link to her blog and post a comment.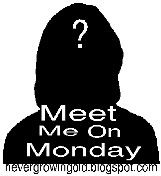 1. What is your favorite kind of doughnut?
I can't resist any chocolatiest donuts and those with nuts!mmmm yummy!
2. How often do you pray?
I never skip a day without praying, it's my constant companion and connection with my God.
3. What is your favorite kind of music?
The whole family love to sing and do videoke. I like pop song as well and some danceable music to shift a lonesome mood.
4. What do you order when you eat Chinese food?
Mouth-watering and succulent chinese foods make me crave for more! I can't resist pansit (noodles) and siomai delight.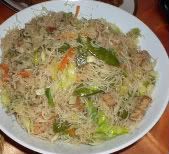 5.
Would you rather snowboard in the winter or swim in the summer?

I'd rather swim in the summer to refresh and relax away from the scorching heat of the sun....
all pix courtesy of www.photobucket.com