Nothing beats a moment shared while watching a film as you snuggle up with your loved ones in cinema or at home. A film both funny with a love story plot in between is the movie that I will surely recommend to watch with my husband. For eighteen years of being married together definitely I know what motivates him and what would make him dismay. Laugh your way out together or fall in love as you try to watch the following films.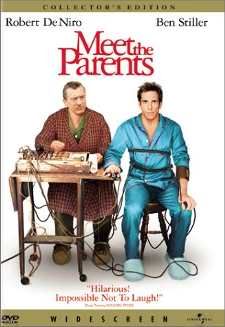 (
uploaded through Photobucket.com
)
• "
Meet the Parents
" starring Robert DeNiro and Ben Stiller is a fantastic mix of casting and intellectual blend of comedy. It's one of the most entertaining films in 2000.
• "
Shirley Valentine
" is another romantic film that you can watch over and over again. You will get in love with Pauline Collins, Tom Conti and Bernard Hill.
• "
When Harry Met Sally
" is a wonderful romantic movie starring Meg Ryan, Billy Crystal and Carrie Fisher. A great film focused on affairs that eventually blossomed out of friendship. Wow this movie has hit me to the bone!
You may as well share a weepy movie or romantic drama with a twist of comedy with your hubby. Whatever your choice of film to share with him, make sure that you will have a grand time watching together. By the way, what's your movie pick? Reel your way to share them here at Girls Talk!
with Beauty Queen Gene every Thursday
.