Charice
joins the "Glee" kids of McKinley High in a recurring guest role in Season 2 (Entertainment Weekly). She will play an international exchange student with an amazing voice who will catch the eye of one glee boy and compete with one vocal chops Rachel (Lea Michel).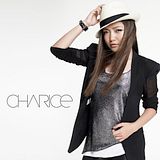 "Glee" has been nominated for various awards and dubbed as 2010 Golden Globe for Best Comedy Series. It is filmed in Los Angeles, California by Ryan Murphy Productions. The show was so popular that there come Glee wallpapers, Glee icons, and Glee screensavers, Fans and Community page, Glee Wiki and a place to buy DVD and music.
Charice who rose to stardom after the viral video showcasing her voice talent is most talented girl in the world, according to "The Oprah Winfrey Show".
I can't wait to see her sing and compete with Lea Michel! Goodluck Charice....you make us all Filipino proud...