A day in my life as a blogger won't be complete without doing the following:
* I visit different blog sites which give me a chance to exchange views.
* I love to read articles and blogging resources to keep me updated.
* I do article spinning which means I have to let my brain soaked in a variety of ideas.
* I know how to write, anything that inspires me
* I do design my own graphics for any creative purposes.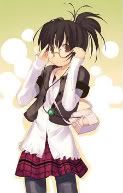 All these won't be possible without letting my brain do all the hard work!
I love me mentally (with great thanksgiving to the giver of my talent!)
More GT - Mentally entries read
HERE
.