It's fun to meet new friends in blogosphere new and old alike, expand your network and learn from each unique characters. This week on
Meet Me on Monday
series, here are my answers to the following questions:
1. What is your favorite kind of pie? Since I got infatuated with strawberries, I like anything made out of it from candies to pie. My latest addiction... strawberry pie...yummy!
2. Have you ever ran out of gas in the car you were driving?
Unfortunately, I don't drive so I never experience this yet.
3. How many languages do you speak?
Right now I only speak Tagalog, Visayan and English Language. I have little knowledge of Arabic and I'm planning to take a complete course hopefully soon.
4. Do you take daily vitamins?
I don't take any daily supplements to protect my health. I usually add fresh vegies like carrots and cucumber plus yoghurt daily in my diet to keep me on top of my health.
5. What is your worst eating habit?
I tend to overeat especially in the afternoon coming from work. In the morning where I have to rush going to school, I usually neglect eating any breakfast nor take any food during break time. And this is a big no,no which I should improve overtime.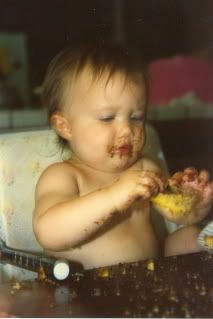 Blogging is indeed fun and it takes a little effort to get to know more people through their likes and dislikes. Read more cool stuffs by clicking the icon below: